OUR OLD CHANNEL GOT BLOCK KINLDY JOIN THE NEW CHANNEL
When the Sars operations began initially, youths were scared of avoiding them from performing what they like to perform because they were frightened that they are dispatched by the government.
But after SARS turned out to be a problem and were instantly banned, youths turned out to be brave to avoid them from their unlawful arrest.
Just like the incident that recently occurred at the computer village in Lagos State, the youths in the market prohibited a Sars Officer from illegally arresting one of them.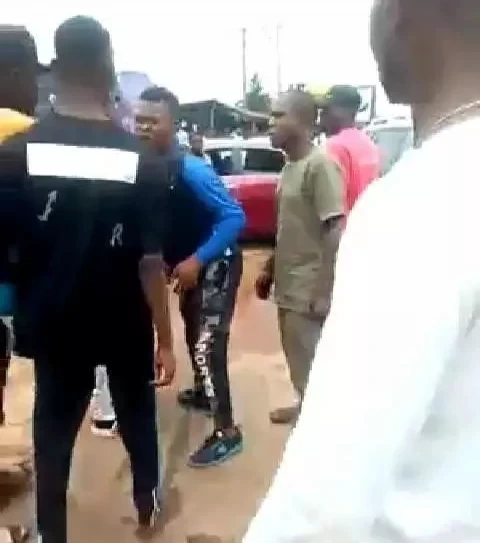 In a video footage showing a Sars Officer who asked some boys their car to stop, and he requested for their vehicle papers.
After they gave the papers to him, he attempted to get his mobile phone but started looking for it. He was seen and heard crying out, moving around in a confused manner he said; "They've stolen my mobile phone oh". While the youths were just interested in collecting back their vehicle papers.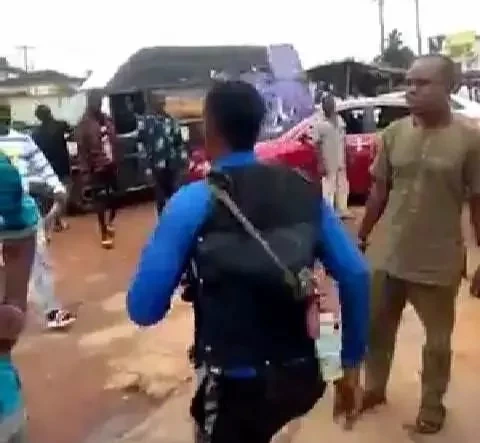 The SARS officer had lost his mobile phone while asking for their car documents. However, they've been banned from performing activities like this, but some of them are still doing it.
What really went on with his phone? maybe somebody stole it there to serve him punishment for refusing to abide by the new regulations provided by the Nigerian police.